Upcoming & Recent Events
(See also past events and webinars)
Saturday 1st July, QE2 Conference Centre, London
Between half and two-thirds of the UK's diet now consists of ultra-processed foods. As evidence mounts linking these foods to higher risks of obesity, high blood pressure, high cholesterol and some cancers, it's never been more important to bring REAL food back onto UK tables.
In this session, The Real Food Campaign, set up to join the dots between farming, food & health, will take a look at what, why and how to transition to an affordable and nutritionally diverse, real food diet and enhance its deliciousness with nutrient dense herbs and spices.
Presented by the RFC core team and Heather Rosa (ION & RFC Advisor)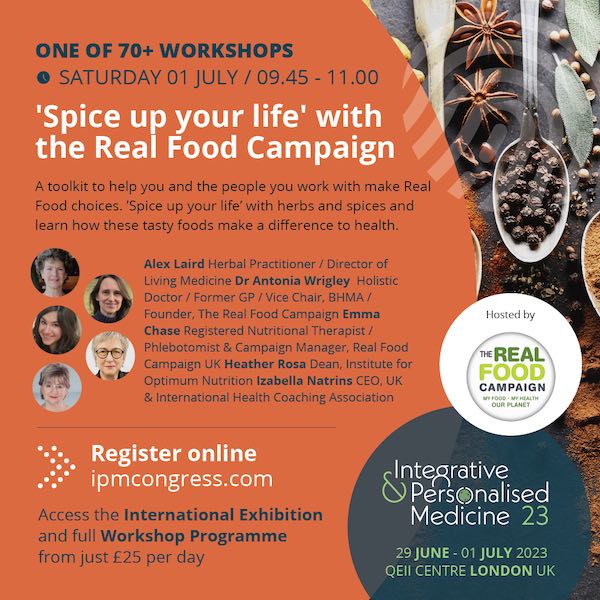 Sign up for our Newsletter or join our Mighty Network to attend for FREE!
As contributors and exhibitors at the congress with our parent charity the British Association for Holistic Medicine & Health care we have discount codes which enable workshop and exhibitor entrance for free. BHMA members also have a 20% discount code for the conference.